Who: Michael Phelps.
When: Posted on the 20th of June 2017.
Where: ?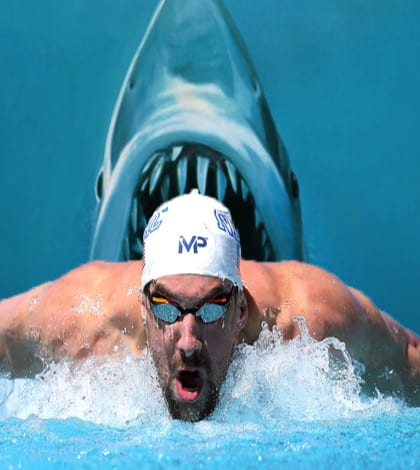 What: Michael Phelps (an Olympic swimmer) is going to race a Great White Shark and most likely going to lose, even with 23 gold Olympic medals. The race is going to be on Discovery Channel's Shark Week and they have only given out a few details about it. The fastest human swimmers can swim 6 miles per hour but a Great White Shark can swim 25 to 35 miles per hour. They also have 300 razor-sharp teeth.
My Opinion: I think he is crazy to be racing a Great White Shark and his family would probably be worried, especially because Great White Sharks can swim at least 19 miles faster than any human.
I Wonder: I wonder why Michael is doing this? I wonder if he isn't wanting to do this anymore? I wonder if he came up with the idea to race a shark?